Sponsored Post
New life of plant-based whole food diet.
New vision of plant protein…

"I cannot choose the best, the best chooses me."
— Rabindranath Tagore (1861-1941) —

The must-known investment projects of the richest man no matter eastern or western world, the must-not-be-missed foods of Hollywood stars promoted.

In recent years the vegetarian turn to be such a big hit worldwide, the population of people refrained from meat consumption or less animal meat is escalating. Following the vegan KOL and influencers of network worldwide, project investing by Mr. Bill Gates and Sir Ka-shing Li, promoting by vegan film stars at the same time, Leonardo DiCaprio produced in person the anti-animal-husbandry film [Cowspiracy: The Sustainability Secret], he and Hollywood starts together support the ideal healthy lifestyle of the vegetarian by action. Veganism is no longer just for religious discipline, it turned to be a fashion trend already. The age of vege population composition, with drivers getting younger than before.

VégéBon is based in Taiwan, the capital of veganism, and the centre of cutting-edge technology. We are devoted to producing healthy, environment friendly diet option for our customers. Following our brand position "EAT GOOD ALL GOOD", through new vision of plant protein, we provide excellent source, convenient and fast, healthy foods to produce new life of whole-food plant-based diet and drink for whole mankind, to create a wonderful future with non-food crisis, resource utilization sustainability, environment enhancement and animal-friendly for our loved planet.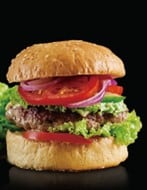 VégéBon spend NT$ two million to transfer technology of high moisture twin-screw extruded products from Taiwan Food Industry Research and Development Institute, apply three patented technologies to remove the smell of soya beans, develop the most flavours of vege meal. The plant-based vege foods with natural organic spice formula, is developing by our laboratory for different markets. Our laboratory possess the quality of HACCP and ISO22000 of whole-food plant-based vege meal, presents new cuisine every month. Through all the efforts, All Good Bio. Inc, VégéBon, had the honour to get the awards of Taiwan Golden Brand and Chinese Excellence Award in 2020 issued by International Trade Association of R.O.C.

VégéBon products satisfy the flexitarian those pursue natural simple plant-based foods, reduce the frequency of having meat to approach healthy, environmental friendly, carbon emissions reducing. VégéBon develop vege cuisine with sufficient nutrition, excellent texture, low sodium, less oil, zero chemical additive, let people get healthy life with delicacy and fine taste. The cuisine of VégéBon is as follows:

U-plant Meals:
U-Plant Bon Chicken (6 flavours, Vegan): Original/Black Pepper / Curry / Sichuan Pepper / Spicy / Crazy Spicy
Excellent choice of wonderful appetizer with coffee or tea suitable for the whole family, absolutely healthier and delectable than chicken nuggets.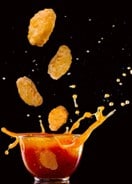 U-plant Bon Burger (Vegan):
Wonderful friend of everyone who is in a rush – rapid, convenient cook with great taste, sauté and juicy, similar to branded burgers. Apply carefully selected pea protein without cholesterol, no guilty, even gorge yourself.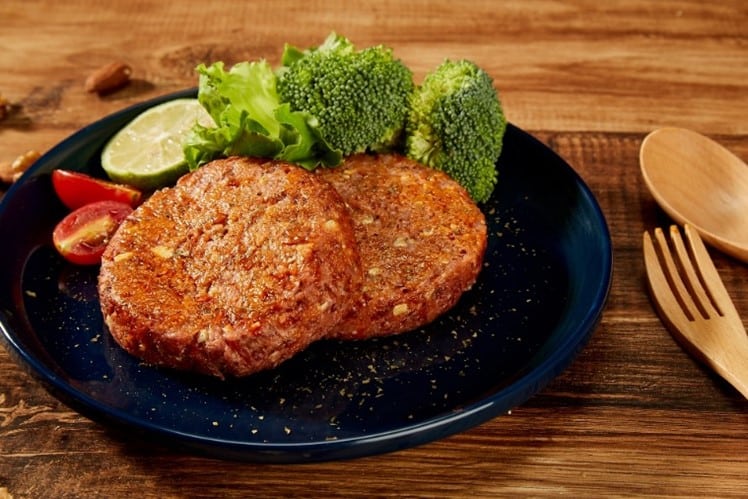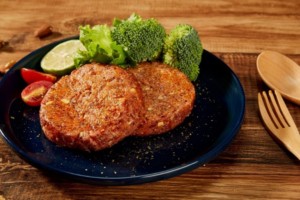 U-plant Bon Pork:
Excellent food ingredients of chefs, made by soya protein with handmade pork texture, smell aromatically. It's good for meatballs or dumping of worldwide types, make you be the Master Chef instantly!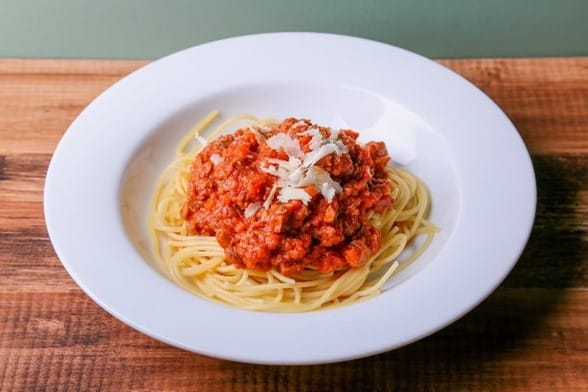 U-Plant Combo Packs:
U-Plant Mapo Tofu Sause (Vegan):
Mapo Sause with excellent proportion with U-plant Bon Pork, spice and smell dedicated than meat meal. Add in Chinese tofu, perfectly performs the Sichuan cuisine by hot and numbing flavour.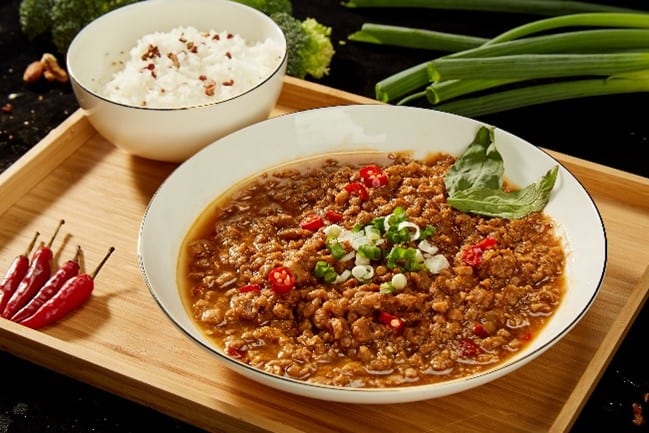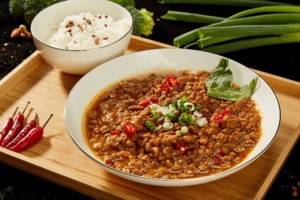 U-Plant Thai Green Curry (Vegan):
Made by Chinese cumin and green peppers with sweet-scent coconut flavour, melt fully as flavourful Thai cuisine. Serve with cooked rice or noodle, one bite after another.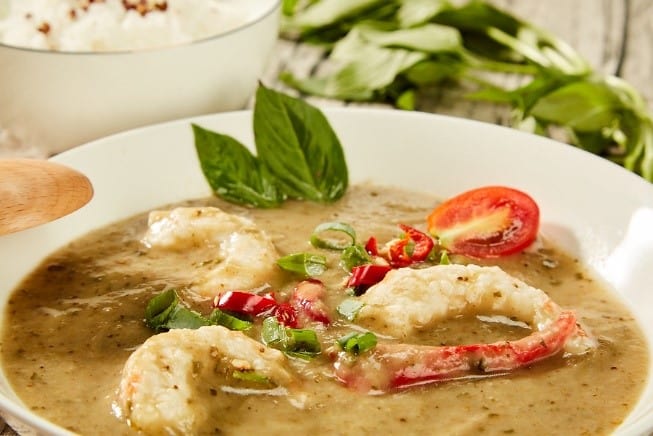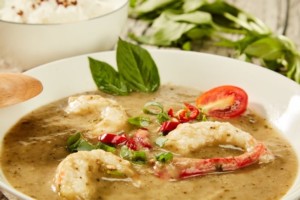 U-Plant Hot Stinky Tofu Pot (Vegan):
Exclusive formula of Sichuan pepper, ginseng powder, angelic powder, cassia, nutmeg…etc. first-rate of Chinese ingredients simmers to amazing hot stinky tofu pot, the flavour of hot pot with a pleasant tingly sensation, has plenty of hot pot stuff, energizing every day with tonic foods.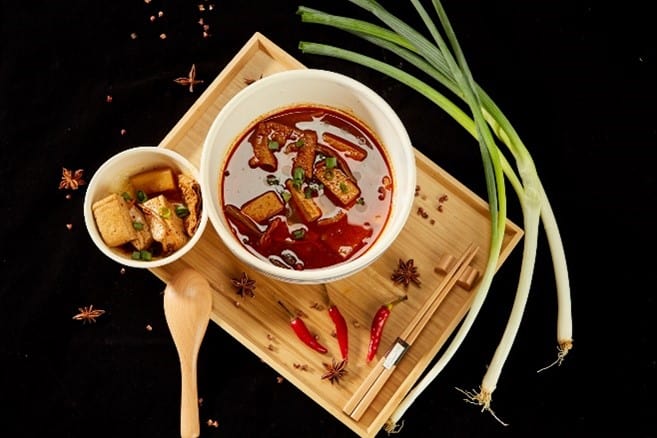 U-Plant Bon Shrimp (Vegan):
U-Plant Bon Shrimp made by konjac jelly, testy and delicious, nice and chewy texture. No need to worry of fat or cholesterol, good for braising, poaching, or frying.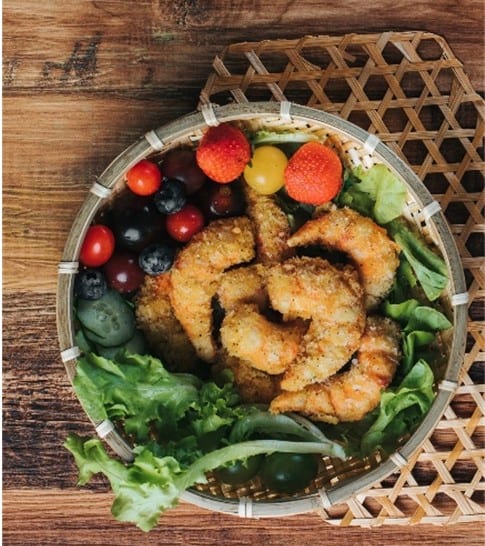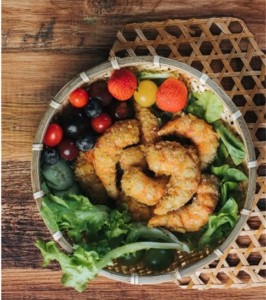 U-Plant Braised Red-cooked Pork Belly (Vegan):
Streaky konjac and plant-based meat with layers of fat and lean in red-cooked pork belly, just melt in the mouth, tender and translucent konjac replaced real pork bacon, smoothy and zesty.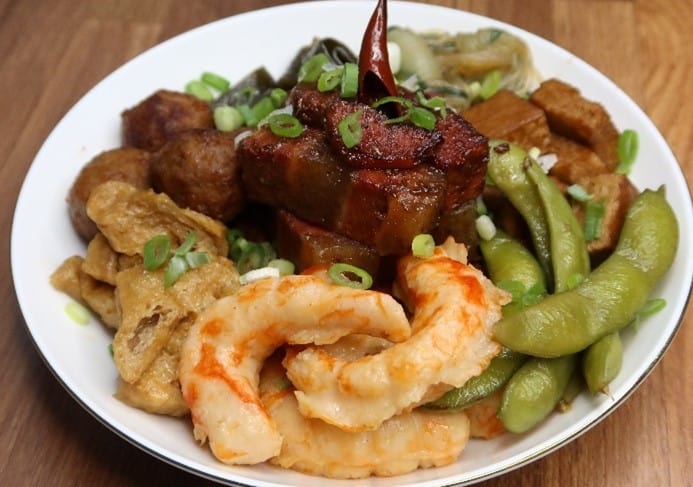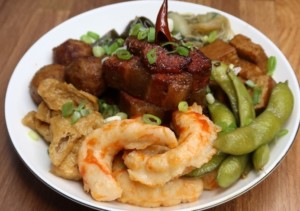 5S Dimensional Supplement Drinks (Vegan):
Whole plant-based drinks, easy to control body weight, help boost human body metabolism with vege. Apply 85% of soybean protein concentrate with more over 7g vegetable protein, less than 100 calories, healthy and easy to drink. Five flavours with five different functions, supply your daily activities with body needs in various timing.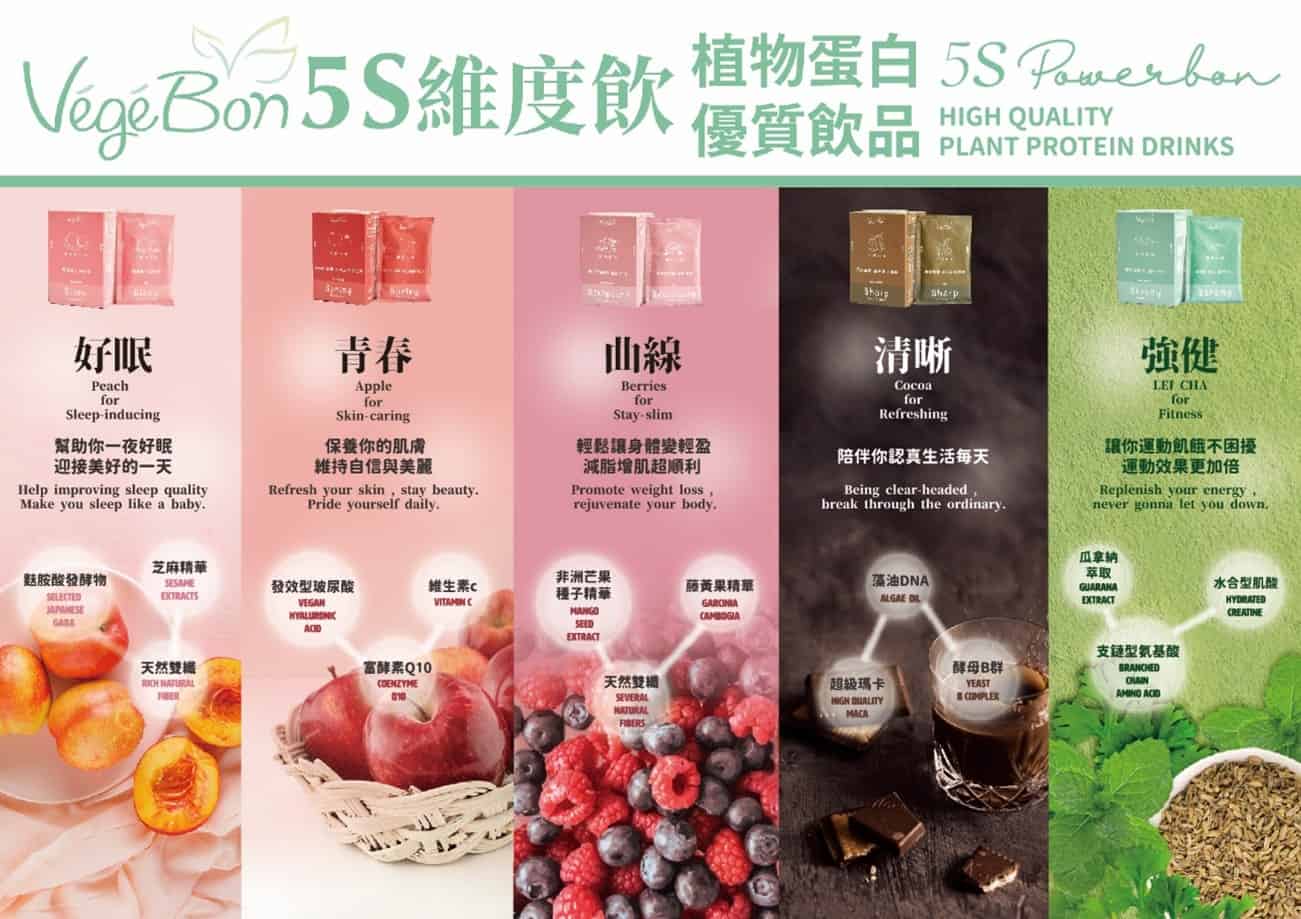 95% hyaluronic acid, Q10.
FDA certificated Africa mango seed extract IGOB131, super citrimax natural fibres.
B-complex vitamins, Maca Extract, DHA.
BCAA, Creatine, Guarana Extract.
FDA certificated patented Pharma GABA, Sesamin extract.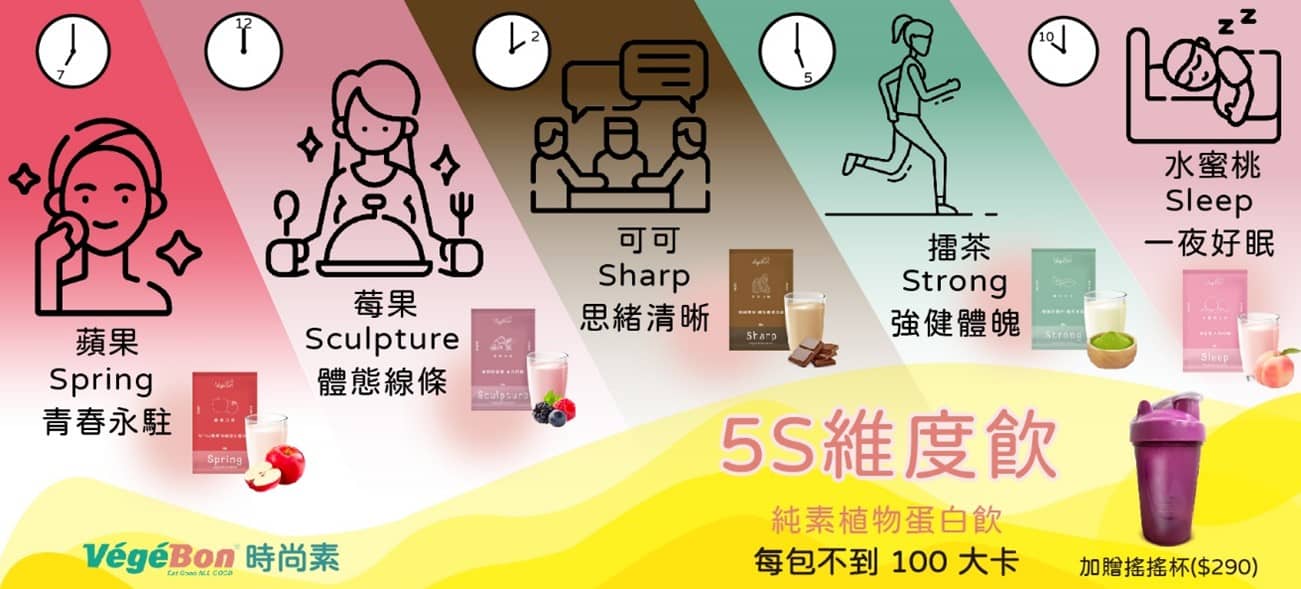 VégéBon keep devoting to be the leading brand of plant-based foods.
The plant-based food of All Good Bio, Inc. is the number one choice of flavourful and healthy foods.
More information: https://www.eatvegebon.com/ and https://en.allgoodbio.com/


Share
Sponsored
Albrecht Wolfmeyer, Head of ProVeg Incubator presenting at the alt-protein accelerator's Startup Demo Day
Startups, Accelerators & Incubators
Sponsored Post
Meet ProVeg Incubator: The World's Leading Alt-Protein Accelerator is Open for Applications
Sponsored Post
Fairs & Events
Sponsored Post
Discover the Next Generation of Plant-Based Food
Sponsored Post
Newsletter
Subscribe for the vegconomist-newsletter and regularly receive the most important news from the vegan business world.
Top Stories
Cultivated Fish Fingers, image copyright Bluu GmbH / Wim Jansen
Cultivated, Cell-Cultured & BiotechnologyBluu Seafood Announces Europe's First Cultivated Seafood is Market-Ready
©Happyvore
Politics & LawBREAKING! French Decree to Ban Plant-Based Use of Meat-Like Terminology SUSPENDED
©Vivera
Market & TrendsPlant-Based Meat Now Cheaper Than Animal Meat in Netherlands
Interviews
©Daring
InterviewsDaring: "Our Long Term Mission is to Replace and Rethink Chicken in the Global Food System"
© Loui Blake
InterviewsLoui Blake: "My Belief in This Space Has Never Been Stronger"
Juan Benitez-Garcia © ADM
InterviewsADM: "We're Looking Forward to Supporting the Future of the Alternative Protein and Plant-Based Space"
Subscribe for the vegconomist-newsletter and regularly receive the most important news from the vegan business world.
Subscribe for the vegconomist-newsletter and regularly receive the most important news from the vegan business world.
Click here to add vegconomist to your email contacts and ensure our messages reach your inbox!
Help: I'm not receiving emails from vegconomist
Subscribe for the vegconomist-newsletter and regularly receive the most important news from the vegan business world.
Click here to add vegconomist to your email contacts and ensure our messages reach your inbox!
Help: I'm not receiving emails from vegconomist
Subscribe for the vegconomist-newsletter and regularly receive the most important news from the vegan business world.
Click here to add vegconomist to your email contacts and ensure our messages reach your inbox!
Help: I'm not receiving emails from vegconomist