TCNJ Today || Parents || Alumni
TCNJ Home
About
Academics
Admissions
Athletics
Campus Life
Library
A-Z | Directory | Map | Offices
Facebook   Twitter   LinkedIn   Instagram   YouTube
Apply Visit Give | Alumni Parents Offices TCNJ Today Three Bar Menu
TCNJ Follow
TCNJ is an exemplar of the best in public higher education, and is consistently acknowledged as one of the nation's top comprehensive colleges.
History prof @MekalaAudain studies the flight of fugitive slaves from Texas to Mexico, where slavery was abolished in 1829. Read this piece in @SmithsonianMag to read what she and other scholars say about the journey to freedom south of the border.
In recent years scholars have begun to uncover a wealth of information about the southbound freedom-seekers.
http://ow.ly/evFG50JOOVw
Hey Lions! Stop by the IT table at the First Year Student Orientation being held on July 18 – 21. Let us help answer any IT related questions you have about the campus, help get your devices connected to our campus WIFI, and grab some great IT SWAG.
#tcnjsayshi #tcnjit #tcnj
The TCNJ community is mourning the loss of Clayton R. Brower, 13th president of the college. Dr. Brower died on June 30, 2022 at the age of 99. He had been battling Parkinson's disease.
Read more ➡️ http://bit.ly/3OABD9i
Roaring into the holiday weekend like … 😎 🦁
TCNJ welcomes David Rago to The College of New Jersey Foundation. Rago, owner of Rago Arts and Auction Center in Lambertville, NJ, was recently elected to the foundation's Board of Directors.
Read more ➡️ http://bit.ly/3Owge0Z
#tcnj
@RagoAuctions
TCNJ's Dept. of World Languages & Cultures received a Fulbright-Hays Group Projects Abroad Program grant to support a project in Taiwan. It will allow TCNJ & partner schools in NJ to enhance the study of Mandarin & Taiwanese cultural studies.
Read more: http://bit.ly/3yy6CNP
The Department of World Languages and Cultures at TCNJ received a Fulbright-Hays Group Projects Abroad Program grant to support a group project in Taiwan. The grant will allow TCNJ and its P–12 partner schools in New Jersey to enhance the study of Mandarin and Taiwanese cultural studies.
The purpose of the program is to provide opportunities for faculty, teachers, and undergraduate and graduate students to conduct individual and group projects overseas to carry out research and study in the fields of modern foreign languages and area studies.
TCNJ's project, titled "Advancing Core Taiwanese Values in Turbulent Times: A post-COVID Reflection and Curricular Exploration" will equip TCNJ faculty and P–12 educators to promote Mandarin language study and its connections to other academic disciplines (world languages, art education, physical education, health education, and social studies/history) with attention to how these fields contribute to the success of public health policies.
"We have chosen Taiwan as the location for this Fulbright-Hays seminar abroad to better understand how Taiwanese education and core cultural values contributed to the effectiveness of their national public health policies," said Celia Liu, project director and faculty member in the Department of World Languages and Cultures.
Amid the COVID-19 pandemic, Taiwan managed to maintain a business-as-usual lifestyle by following national restrictions and guidelines set by their Centers for Disease Control.
"Taiwan offers a case study of how leadership can draw upon core values in implementing their COVID policies and how Taiwanese culture practices contributed to the effectiveness of these policies," Liu said.
The program consists of a series of preparatory seminar discussions, four-weeks abroad in Taiwan hosted by National Taiwan Normal University, and post-departure reflection and curricular reform workshops. After engaging in the seminar, participants will infuse content into their existing curriculum and/or develop new curriculum.
The program began earlier this month and will continue through December 1, 2023. Participants will spend four weeks abroad in Taiwan during summer 2023.
"The preparation of this proposal was a team effort across the TCNJ campus," Liu said. "The successful submission of this Fulbright award application was made possible with strong support of our Provost Jeffrey Osborn; Associate Provost Christopher Murphy; Dean Jane Wong at School of Social Sciences and Humanities; Christa Olson, executive director for Center for Global Engagement; Joseph Goebel Jr., chair of the Department of World Languages and Cultures; Dean Suzanne McCotter at School of Education; Eileen Heddy, director of STEP/Global Student Teaching; Megan Gordon, assistant director of off-site graduate programs; Cathy Alrabie, associate director of grant development, and Heather Mayen, senior coordinator of grants and sponsored research," Liu said.
— Emily W. Dodd '03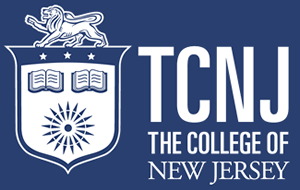 Copyright ©2021 Contact Careers at TCNJ Accessibility Consumer Info Privacy 2000 Pennington Road Ewing, NJ 08628-0718







View Full Site