cultural platform taiwan designers' web has recently collaborated with the chiayi art museum to curate 'beneath the surface', an exhibition inviting six taiwanese design teams to re-envision public spaces, landmarks, and landscapes in chiayi city. it features five installations and one digital media work, scattered in the museum and its courtyard. based on a series of discussions and field studies coordinated by TDW's executive director ben chiu, each project delivered unique perspectives and utilized specific skills to raise advocacy and questions for the future.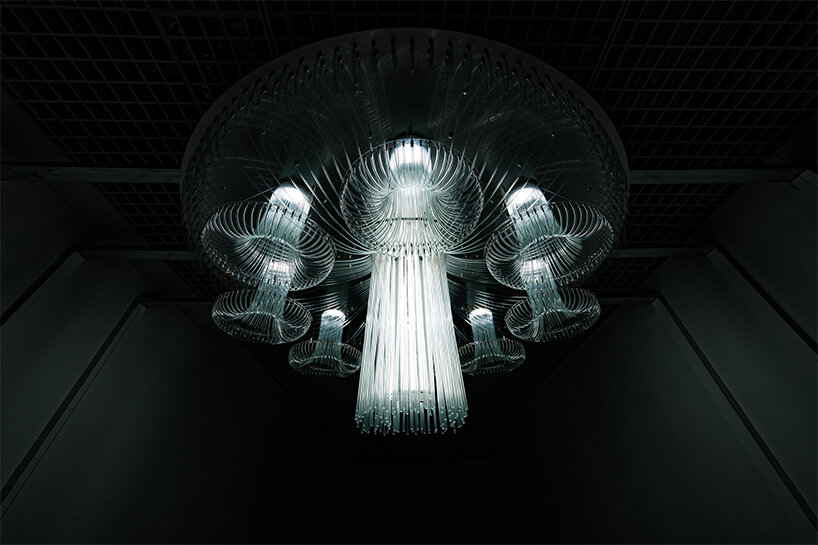 'ghost fountain' by shikai tseng



'beneath the surface' begins with the 'ghost fountain' installation by shikai tseng (see more here) on the first floor. here, the designer nods to the iconic chiayi fountain circle which — after multiple renovations — went from a walkable public space to a disused token barracked with cement and chains. in light of this, tseng asked himself: 'if we cannot physically feel a space, is it still a 'space'? who has the right of usage?' the resulting work reveals a virtual fountain circle built with transparent tubes, and hung upside down at an inaccessible height. 'it switches our perspective when contemplating the landmark. by looking up, the fountain becomes a beautiful object that can only be appreciated, not approached' reflects tseng.

another work, 'fountain as historical process' by chialing chang (see works here), takes the same fountain as inspiration. for this project, chang arranges pebbles and green gems into a seven-meter circle that echoes the landmark's shape and creates a contrast between past and present — demonstrating the evolving power relationships in public spaces. 'can we cross the line of power marked by pebbles?' she asks.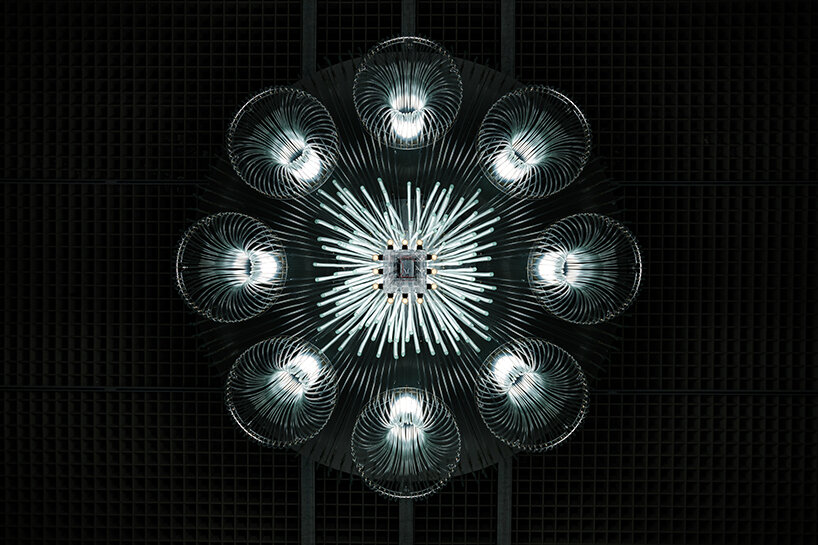 'ghost fountain' by shikai tseng


moving to the third project, 'the object pond' by paul gong (see more here) nods to the chiayi timber pond where children play and adults go to fish. the idea here is to 'envision the old timber pond as a site that connects past and future, as well as fact and fiction. it's a place that carries objects, collective memories, and imaginative relationships, and talks about the common world in our minds,' explains gong.

meanwhile, designers wuber and hsiao-lin chi, the youngest duo in the exhibition, present 'the folktory'. inspired by street wisdom in chiayi, they used concrete blocks, metal components and other ready-made objects to propose five furniture concepts that overturn and reimagine conventional product design processes. 'we put aside fixed rules and values in product design, and explore frank but sophisticated interactions between objects and common life. with design interpretations, these objects are placed back to daily life,' shares the duo.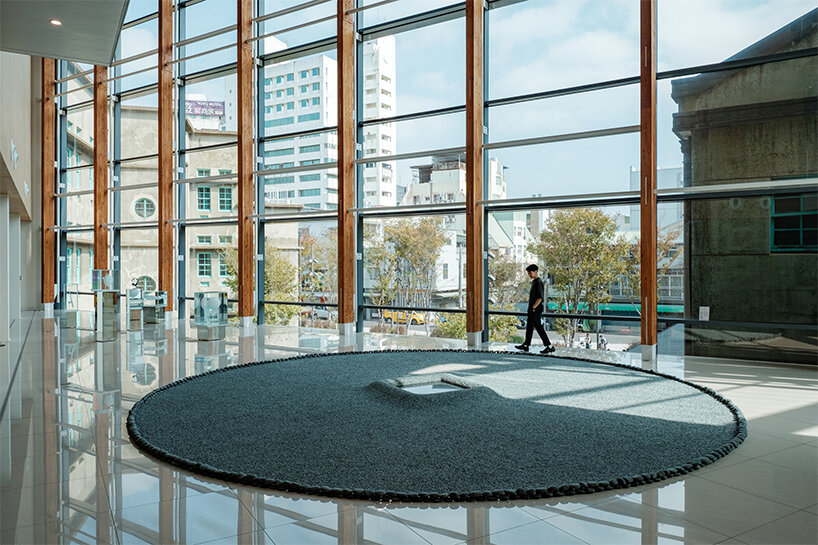 'fountain as historical process' by chialing chang


going into mixed-media, 'MISPLACE' by iF+ dives into waterscapes and celebrates the oldest heritage site to date in chiayi called the red-hair well. using deep sensing devices, the installation invites users to learn about the well through interactive mappings and recited traditional poems that can be appreciated from different angles.

the exhibition wraps up with gina hsu's 'nervous system of the earth' which puts a spotlight on chiayi park's richness in moss and fungi species. it also nods to the experimental and educational programs set up by the chiayi botanical garden where neuroscientists and environmental specialists are studying moss and lichen — in hopes of finding solutions related to neurotransmission and 'cleaning up' earth's biota. as such, for her work, hsu uses different types of moss to imagine all kinds of applications, highlighting delicate relationships between humans and nature.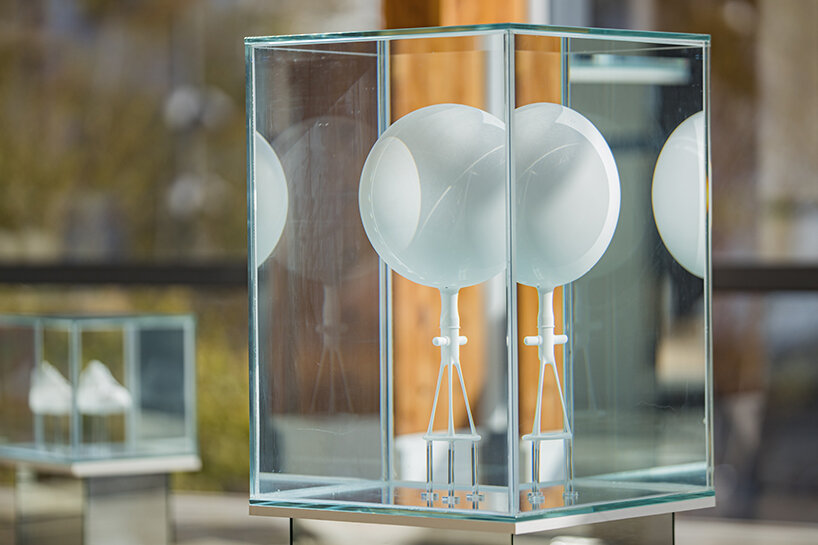 'the object pond' by paul gong


the 'beneath the surface' exhibition is organized by taiwan designers' web at the chiayi art museum, in conjunction with taiwan design expo 2021. the works are on display between december 18, 2021, and february 27, 2022.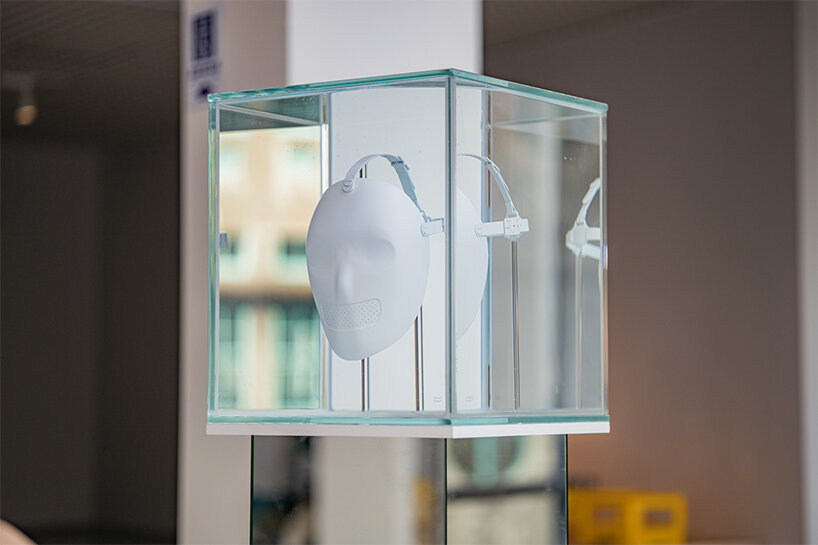 'the object pond' by paul gong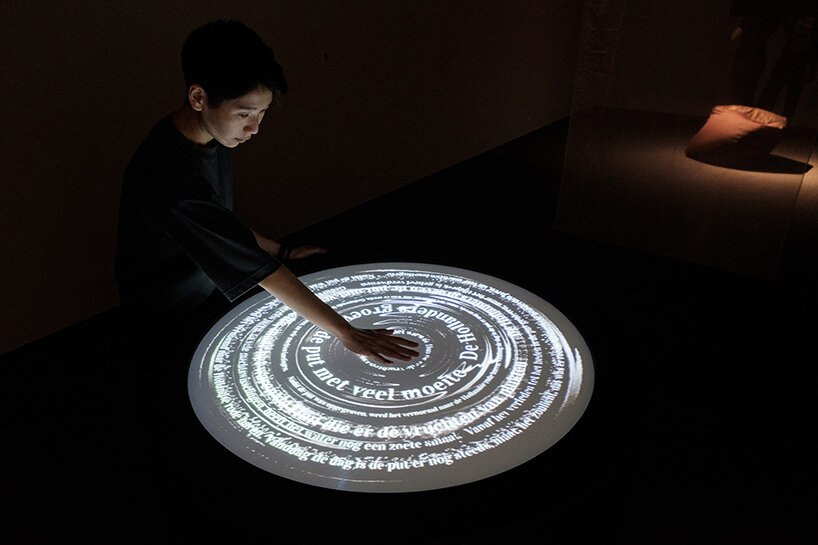 'MISPLACE' by iF+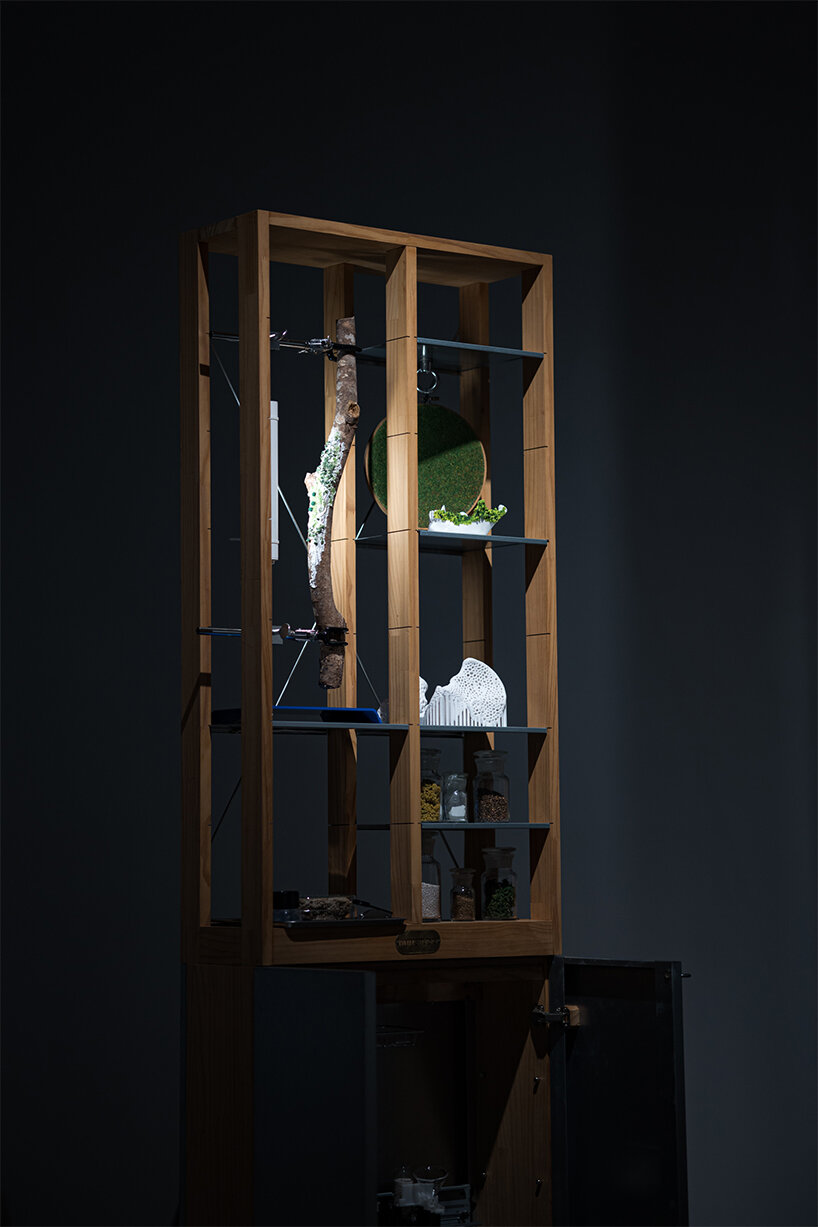 'nervous system of the earth' by gina hsu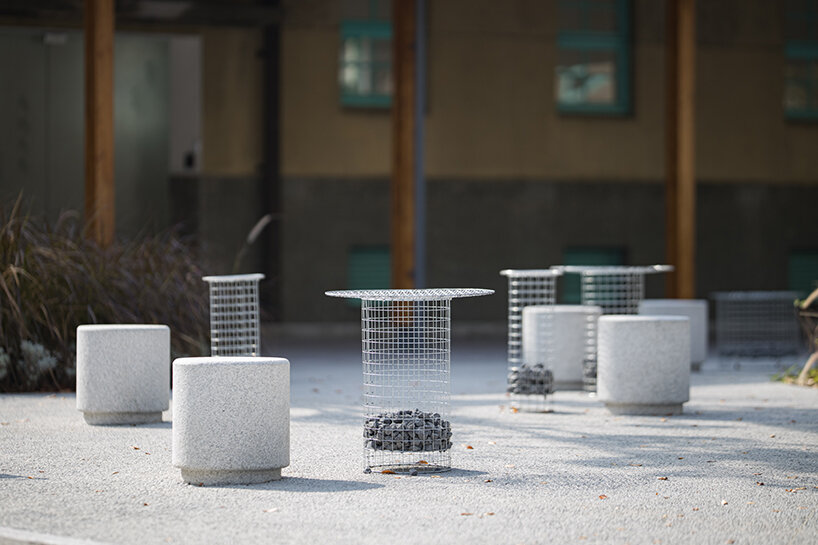 'the folktory' by wuber and hsiao-lin chi



project info:

name: beneath the surface
location: chiayi art museum, taiwan
dates: 12.18.2021 – 02.27-2022
organizer: taiwan designers' web | @taiwandesignersweb
designers: chialing chang, paul gong, shikai tseng, gina hsu, wuber and hsiao-lin chi, iF+
a diverse digital database that acts as a valuable guide in gaining insight and information about a product directly from the manufacturer, and serves as a rich reference point in developing a project or scheme.