It sometimes feels like there are simply not enough days in the week to visit all of the fabulous places popping up around South East Queensland, with a cool new bar or restaurant opening up every second day. Thanks to our good friends at Now Book It, we've rounded up some of the absolute must-visits to take the hard work out of your weekend planning which you can easily book via their easy app.
Here are eight of our absolute favourite SEQ restaurants to book a table at, pronto.
It's been said that we eat with our eyes first, and at the gorgeous french Montrachet, this is exactly true. Not only does every dish take you straight to the cobblestone streets of Paris, but it also looks more like an artistic masterpiece rather than a main course using their local seasonal produce to create truly mesmerising plates to admire. Whether you're keen on an a la carte menu or feeling fancy with their five-course chef's menu or six-course tasting menu, you're in for an absolute treat.
Book here.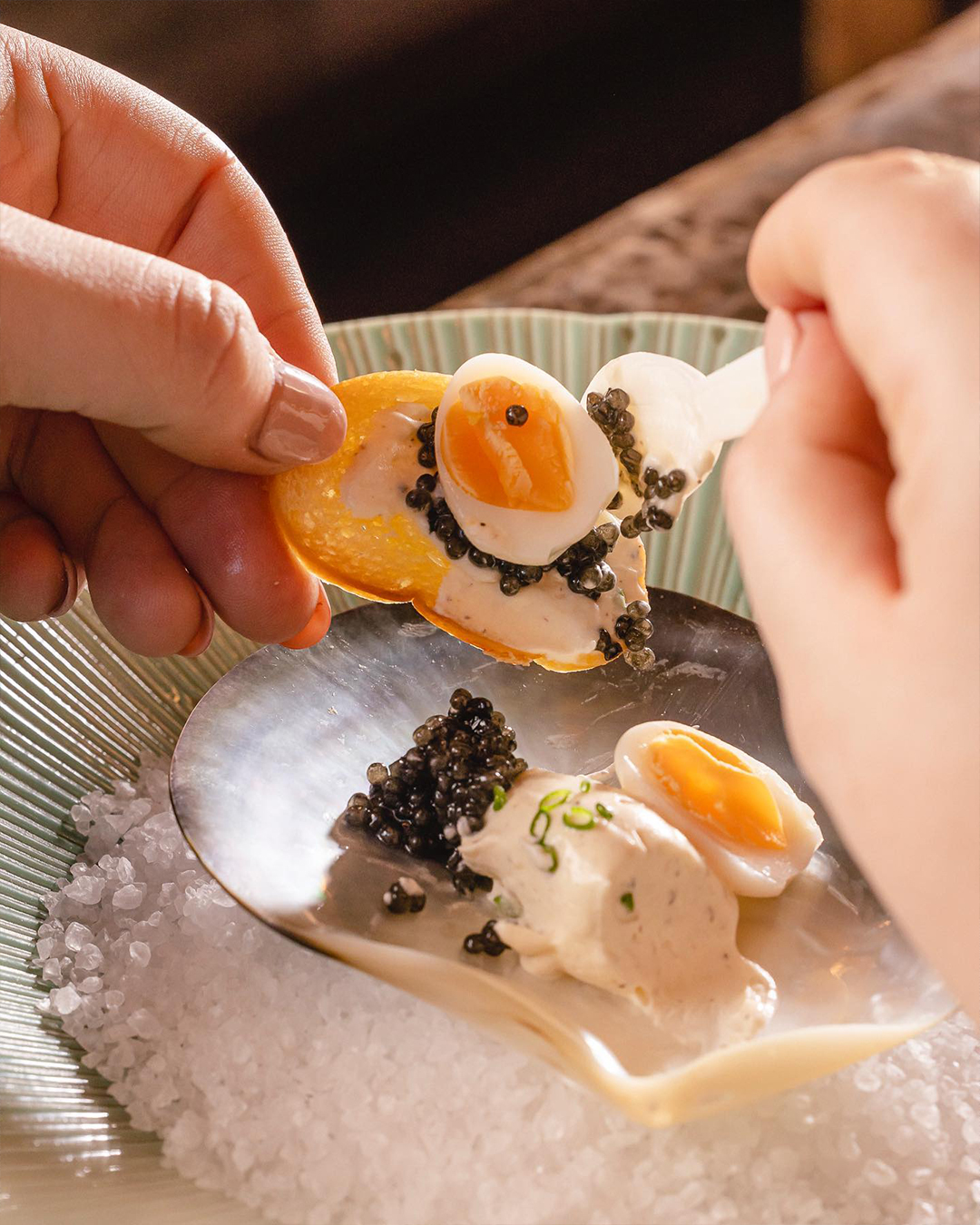 Between the stunning Moroccan wall tiling and the funky interiors, it's easy to forget that you're not wandering through the souks of Marrakech when you arrive at Gerard's Bistro. This little spot combines Maghreb and Middle Eastern flavours giving modern life to traditional dishes perfect for sharing on a cheeky date night or with a whole crew. To top it all off, you'll be spoilt for choice with their extensive wine list from around the world and their zesty, fun cocktail menu.
Book here.
We're suckers for a rooftop bar, so Iris Rooftop is exactly where you want to be on a balmy Queensland Summer evening looking out to the twinkling lights of the CBD around you. The menu has been inspired by Spanish sharing feasts, filled with plenty of big bold flavours and beautifully-presented dishes ready to taste with your besties whilst sipping on some seriously 'grammable cocktails.
Book here.
You'll find Chu the Phat in Fish Lane—a dining precinct in Brisbane's south serving up super vibrant zesty flavours in their contemporary Asian menu inspired by the hawker markets of Hong Kong, Korea and Taiwan. Their chic industrial space is ideal for date night dinners with its super moody atmosphere and dim lighting to transport you over to our neighbouring countries. With a bunch of fun events and deals across the week, why not book in for a good time.
Book here.


Lucio's Marina has been an absolute family-owned institution for over 40 years in Queensland with the Galletto family recently opening up this new legacy on the sparkling waterfront boasting some unbelievable seafood and aperitivo hour to die for. This trattoria pays homage to northern Italian flavours with a menu that will transport you to the coastal shores along with their glorious vino list that will keep you sipping all night long.
Book here.
This gorgeous waterfront spot manages to be incredibly luxe whilst still maintaining a relaxed unpretentious atmosphere for your visit at any time of the day or night. With uninterrupted river views, sundrenched terraces and a fresh tasty all-day dining menu, Mary Mae's is the perfect spot for that long overdue catch-up with friends or weekday business meeting. From their gorgeous bright overflowing acai bowls to their divine chorizo tacos, the menu caters for all foodies.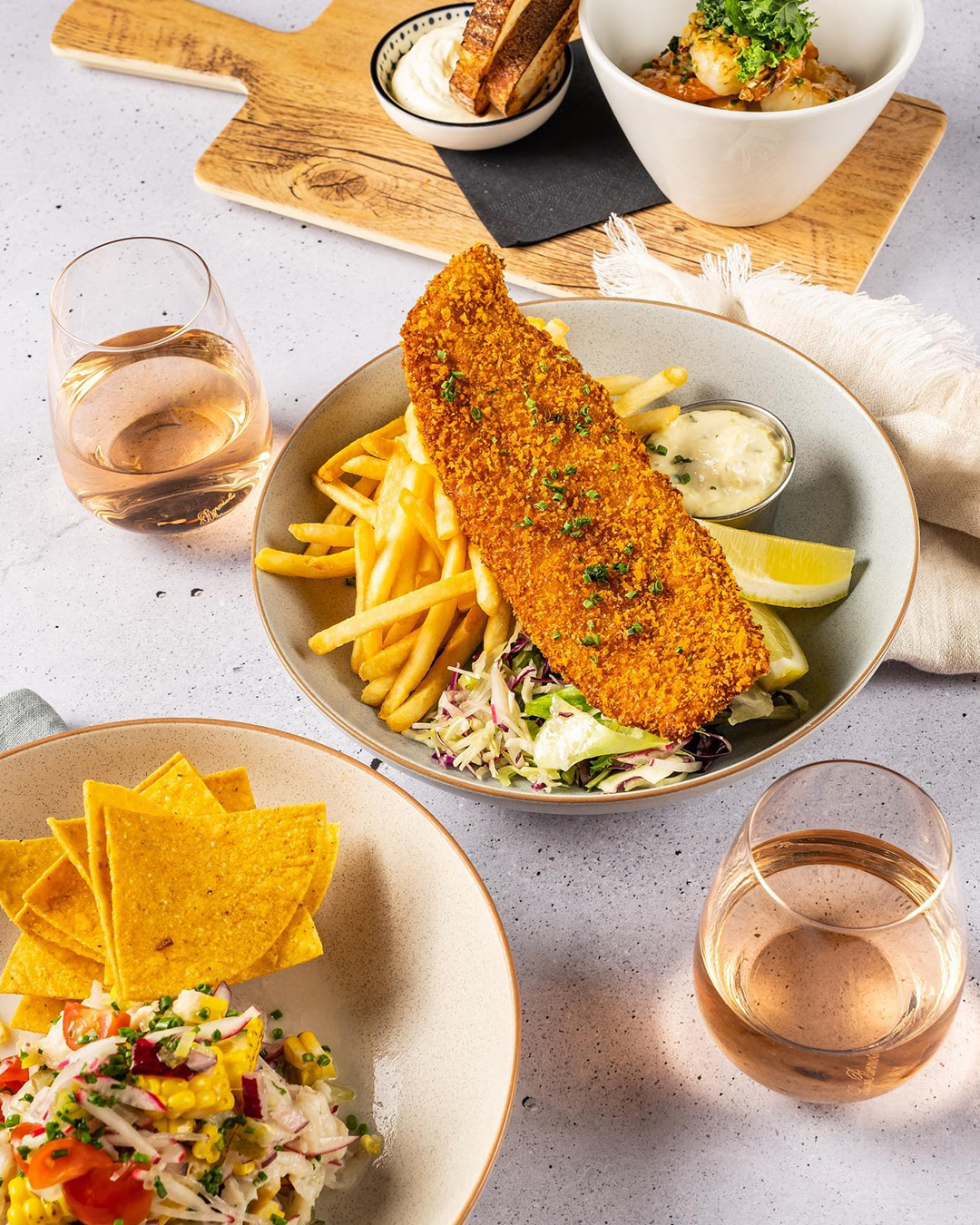 There's something effortlessly chic about Siblings Kirra. This gorgeous beachfront eatery perched pretty on Kirra Beach is all about fresh bold textures and flavours that combine strikingly on the plate to captivate all of your senses. This relaxed dining experience plays on the elements of the sea to deliver the most local seasonal produce, and also boasts an extensive drinks menu (or liquid journey as they call it) so that you can toast the sunset with only the finest sips.
Book here.
The brilliant team at Social Eating House has managed to amalgamate fine dining into a more relaxed chic setting. This place focuses on modern Australian flavours and share plates done in quirky and unique ways to really captivate diners and leave them wanting more. They also boast some pretty stunning cocktails that you can't miss and have plenty of wine and spirit selections to pair perfectly with your dishes. Trust us, you won't regret a visit.
Book here.
Editor's note: this article was produced in partnership with Now Book It. Thank you for supporting the partners who make Urban List possible. To read our editorial policy, click here.
Image credit: Iris Rooftop via Instagram, Montrachet via Instagram, Chu the Phat via Instagram, Mary Mae's via Instagram
We're dedicated to keeping our recommendations and content free. BECOME A SUPPORTER
Get our top stories direct to your inbox.
Get our top stories direct to your inbox.
Urban List acknowledges the Traditional Custodians of the lands where we work, live, and play. We pay our respects to Elders past and present, and acknowledge this always was and always will be Aboriginal land.
Location: Unknown – Use device location
We use cookies (om nom nom nom) to provide a better online experience, including to serve targeted ads. By using our website, you accept our use of cookies. For more information see our privacy and information policy