Rockland County Business Journal
Covering Rockland Business 24/7


October 3, 2022 – Fidelity Investment will soon be opening at the former Bonefish Grill site at 2142 Fashion Drive at the Shops at Nanuet. Fidelity Investments offers the financial planning, advice, and educational resources that investors and emerging investors need, including retirement planning, wealth management, brokerage services, college savings and more. This will be Fidelity's first Rockland County location.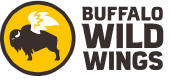 October 3, 2022 – New life stirs at the Shops at Nanuet with the opening of Buffalo Wild Wings at 8141 Fashion Drive. Open seven days a week from 11:00am to 11:00pm (till midnight on Fridays and Saturdays), BWW is a welcome addition to the Shops. Services include: Order Ahead; Pickup; Curbside Pickup; Delivery; and InStore Seating. This is the BWW's first Rockland County location. Other locations include White Plains, New Rochelle and the Bronx.
Buffalo Wild Wings is a family-friendly American sports bar featuring a delicious menu including appetizers, salads, burgers, and 26 different wing sauces & seasonings. Watch your favorite sports teams on one of 40 large screen HDTV's.


September 20, 2022 – Sport Clips Haircuts, the nation's largest franchise dedicated to men's and boys' hair care, opened September 15 in the Stop & Shop shopping center at 45 South Route 9W. This new locally-owned, black-owned, and female-owned business is the latest of the franchise's almost 1,900 locations across the U.S. and Canada.
West Haverstraw Mayor Robert D'Amelio said: "The Village Board and I are happy to welcome Sport Clips to West Haverstraw. I'm sure they will be an asset to the entire North Rockland community."


September 17, 2022 – Right on Roadhouse Road, off Flywheel Park, in Piermont, find Maxine's Chocolaterie, a new and delightful chocolate shop, right next to the relocated Piermont Creamery. Truffles galore, perhaps the best in Rockland County, are on offer with a variety of flavors from Amaretto to Hazelnut to Sea Salt Dark Chocolate and beyond, as well as smores bars, peppermint patties. The Chocolaterie has been opened for about two months, and business was brisk on the day we visited – Piermont Heritage Day. Check it out at: 7 Roadhouse Road, Piermont, NY 10968, or at: https://www.maxineschocolaterie.com/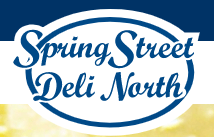 September 6, 2022 – The good folks from Spring Street Gourmet Deli in Ramsey, NJ are opening the Spring Street Deli North at 59 Orange Turnpike in Sloatsburg. A ribbon cutting is set for this Friday morning. The Spring Street Deli is the reincarnation of Haywards, a Sloatsburg community staple. Learn more about the business, view its menu, or place an order at: https://www.springstreetdeli.com/sloatsburg/. The Ramsey location is at 503 North Franklin Turnpike. The ribbon cutting is sponsored by the Sloatsburg Chamber of Commerce.


August 8, 2022 – There is much change afoot at Rockland Plaza on Route 59 in Nanuet, including the demise of Petco (where Pets Go!) on the shopping center's western endcap. Everything must go including the fixtures and inventory, perhaps as part of the redesign plans submitted to the Town of Clarkstown Technical Advisory Committee last year. Rumor has it that a national beauty supply chain will take over several of the inline spaces on the eastern end of the shopping center this fall. Stay tuned.


June 23, 2022 – Akwaaba! Experience a teahouse with a difference, featuring a combination of quaint old fashioned tea service and fine dining, with an ethnic flair. The principal, Wilma Glover-Koomson, was born and raised in Ghana, a former British colony, and has designed the Tea Cosy based on her love of everything tea, creating her own blends from teas around the world, and hosting tea formal teas. Opened June 18, 2022 at 4 Old Lake Road, Unit #1, Valley Cottage, NY 10989. Call Wilma at: 845-729-8722 or visit her website at: https://wilmasteacosy.com/


June 20, 2022 – Gong cha, the world's premier bubble tea brand, with over 1,650 international locations, opened its doors on Level Two in Palisades Center and has been pleasing customers with its delicious beverages.

According to the company's story, "Gong cha" is a phrase that means "to offer the best tea to the emperor from all of one's possessions." Gong cha tea is sourced from the finest estates in Taiwan and freshly prepared every four hours, making it fit for royalty – and Palisades Center's guests. From the most seasoned bubble tea connoisseur to a first-timer, Gong cha offers its customers the ability to customize their beverage to their exact specifications and never sacrifices flavor or technique.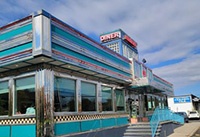 February 16, 2022 – The Airmont Diner at 210 Route 59 in Suffern has closed its doors after some 40 years of service. According to a post on its website, "After over 40 years, Dino Kyriacou says 'Good-bye. The customers of Airmont Diner were not strangers, they are friends and family." Stay tuned for what will come next to the iconic site.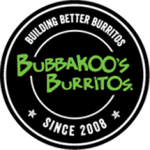 February 9, 2022 – Bubbakoo's Burrito's will open a new location at 22 North Main Street in New City tomorrow (February 10, 2022). This location will join Rockland outlets at 83 North Middletown Road in Pearl River and 14 Thiells Mt Ivy Road in Pomona. The rapidly growing franchise is planning to opening 25 new restaurants this year, including one in West Haverstraw. Established in 2008, the restaurant has locations in Orange County, Bergen County, throughout New Jersey (39 locations) and around the country.



January 18, 2022 – QuestStar Mortgage has opened at 21 North William Street in Pearl River, NY. "We have grown and realize the need to offer the agent community and clients an environment of meaningful home services that offers a level that is second to none," said Kevin Joyce, President of QuestStar Mortgage & Joyce Realty. QuestStar is aggressively hiring for MLO positions with territories currently available in the NY & NJ Suburban Markets, and the five boroughs of the NYC markets. Confidential CVs should be sent kjoyce@QuestStarMortgage.com.


January 12, 2021 – Kapadokya, a Mediterranean restaurant with a Turkish flare opened at 453 Piermont Avenue, Piermont, the former location of DVine Pie. The restaurant is open seven days a week and features a diverse menu.


A new edition to the West Nyack food scene includes Sage Southern Cuisine at 724 West Nyack Road. A search on the internet reveals, "Sage southern cuisine specializes in authentic soul food. Such as buttermilk fried chicken, collard greens, Cornbread, macaroni & cheese and many more dishes. Come in and enjoy southern comfort food at its finest." Grand opening is Tuesday, January 4th. Telephone: 845-643-8500.


December 31, 2021 – Bed, Bath & Beyond is closing its second store in Rockland County. Located at the Spring Valley Market Place, the store is currently liquidating its inventory and its doors will close in the next few weeks. Unsubstantiated rumors abound about the reason for closing, but BB&B had previously announced numerous planned store closings, up to 21% of its existing outlets, for 2021 and 2022. BB&B previously closed its store at the Palisades Center. The Westchester store in Mohegan Lake also closed in 2021.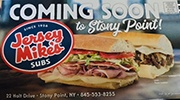 December 22, 2021 – Residents of Stony Point eagerly await the opening of Jersey Mike's Subs at 22 Holt Drive in Stony Point. Jersey Mike's Franchise Systems Inc., doing business as Jersey Mike's Subs, is an American submarine sandwich chain headquartered in Manasquan, New Jersey. The Jersey Mike's franchise has 2,034 locations open and many more in development across the United States. Other locations in the area include Woodbury Commons, Suffern and Nanuet.


December 22, 2021 – The Nyack General Store, located at 28 North Broadway has closed its doors.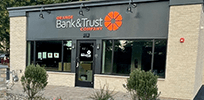 November 22, 2021 – Orange Bank & Trust Company proudly announces the opening of their second full-service banking office in Rockland County. Located at 374 South Middletown Road, the office will serve businesses, non-profits and municipalities in the southeastern Rockland County area. The Nanuet banking office will be open Monday through Friday from 9am to 4pm.


November 21, 2021 – Another store closing at the Shops of Nanuet. Banana Republic is selling off its merchandise and closing its doors at 75 West Route 59 in Nanuet. Banana Republic (and its parent the GAP) have had planned closings in the works for some time. The questions many people are asking is "Why can't Rockland County support better retailers? and, How many will we lose?"


November 16, 2021 – A new CVS store has opened at 143 Route 303 in Valley Cottage, just north of the FoodTown Shopping Center. The new 12,000sf facility is open seven days a week from 7:00am to 10:00pm.


November 15, 2021 – Noodle Hub at 80 Route 303 in Tappan has closed permanently. A recording on their telephone says, "We have moved to Thailand." The community will surely miss them.


October 25, 2021 – Harbor Freight Tools will be the newest tenant at the Hub Shopping Center in Central Nyack at 320 Route 59. Soon to occupy 16,000sf of the former Met Fresh Supermarket, this discount tool outlet will be Rockland County's first location for the national chain. The new store is expected to bring 25-30 new jobs to the area. Read more…
October 25, 2021 – ClimbZone, a unique family-focused climbing entertainment center, will open its newest location at Palisades Center this fall. ClimbZone will be located on Level Three in the Food Court where the former carousel resided.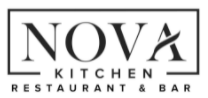 September 28, 2021 – Nova Kitchen, a 75 seat boutique fine dining restaurant and bar, open six days for lunch, seven days for dinner and for brunch on Sundays, is located at 580 South Route 303 (Westshore Plaza) in Blauvelt.
Nova Kitchen is the brainchild of a true power couple, Mabel and Rogelio Rosas.
Dinner runs the gamut from steaks, pork chops, veal chops, lamb, poultry and seafood. Signature sides include carrot puree, truffle parmesan pomme frites and crispy brussels sprouts. There is also an extensive wine and cocktail list. Visit the website at: www.thenovakitchen.com or call (845) 848-2115


September 22, 2021 – Located at 14 South Main Street (the former home of Muddy Brook Cafe) in Pearl River, Pom Pom Breakfast & Bistro opened its doors today.
Owner Neal Alpuche has over 20 years in restaurant experience, most recently as general manager and partner of The Brazen Fox (White Plains). He and Chef Mark Filippo have developed a daily breakfast/brunch menu to be complimented by lunch in the afternoon. Breakfast will be served "to go" for commuters and dine-in guests can enjoy a unique breakfast menu. Breakfast is served all day, every day.
In addition to breakfast and lunch service Pom Pom Breakfast & Bistro will also feature once per month craft beer & nice wine tastings. Visit the website at: pompombnb.com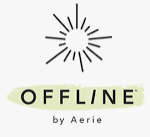 September 21, 2021 – The Palisades Center has announced the fall 2021 opening of an OFFL/NE™ by Aerie store featuring activewear and accessories.
The new 3,130 sq. ft. OFFLINE location will be located on Level One next to Aerie. The store features shopping enhancements, including a ping pong table, ballet bar and a disco ball.  Aerie also has a location in Scarsdale.
OFFLINE™ by Aerie is a new sub-brand offering from American Eagle Outfitters, Inc (NYSE: AEO)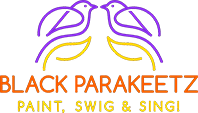 September 15, 2021 – Black Parakeetz, Paint Lounge, Karaoke Lounge, kitchen and bar opened at 298 Main Street in Nyack. Billing itself as a paint and sip studio and the best Karaoke Lounge outside of Manhattan, it also offer private events. Contact info: 845-512-8299, info@blackparakeetz.com.


September 7, 2021 – After a late August soft opening, Flights & Pints at 159 Main Street in Nyack is open for business in the old Salud Wine Bar space. Flights & Pints is a partnership of Didier Dumas (Patisserie Didier Dumas) and Alex and Cassie Vursta. Reach them at (845) 442-3474. The menu contains pizzas, salads, cheese & charcuterie as well as some favorites a la Didier. Open seven days from 5:00pm.


September 3, 2021 – Temptations Cafe at 80 Main Street in Nyack will close at the end of September. Stung by COVID-19 and an inability to come to terms with its Landlord is forcing the popular eatery and Nyack eatery to close its doors.
Temptations Café has been an ice cream staple on Main Street in Nyack for over 40 years. Chef Jeremy Rose is a Pastry graduate of the French Culinary Institute and trained under Chef Peter Kelly.


The ShopRite at 250 Route 59 in Tallman will close at the end of September after 43 years in operation.
The Tallman ShopRite is part of the family-owned Inserra Supermarkets chain. ShopRite has more that 270 locations in New York, New Jersey, Connecticut, Delaware, Pennsylvania and Maryland.


According to its website, Punta Cana Latin Fusion offers "an incredible passion and flavored cuisine inspired by the Dominican Republic, Cuba, and Puerto Rico." Punta Cana will open in the former digs of AJ Crab Shack at 125 Main Street in the Nyack Promenade.


Opening at 724 West Nyack Road, Zabb Thai Kitchen offers an extensive Thai menu. Open M-W 11-9pm, R-S 11-9:30 and closed on Sundays.  845-512-8185



Whiskey Kitchen, a gastropub at 60 Route 303 in Valley Cottage closed. In its place, Bigg Belly, a deli/convenience store featuring breakfast dishes and burgers, sandwiches, salads, muffins, protein shakes and more.
On July 28th, Knuckles closed its ongoing operations and now host private parties only.  Ownership attributes the closing to staffing problems. The restaurant opened in November of 2018 and is located at 146 North Liberty Drive in Stony Point.


Underground Ramen & Taco, a new neighborhood ramen spot, has opened in Chestnut Ridge at 811 Chestnut Ridge Road. Currently it's open six days a week (Tuesday-Sunday) for lunch and dinner with brunch planned later in the year.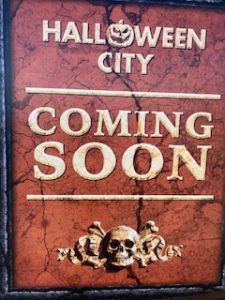 Nanuet, NY (August 2, 2021) – Rockland Plaza will be the home of Halloween City, a pop-up costume and holiday shop. The space has been vacant since Modell's closed in March of 2020.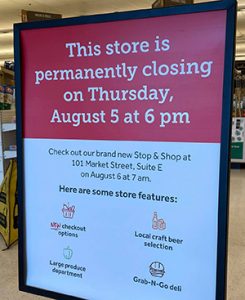 Nanuet, NY (August 2, 2021) Stop & Shop will be closing its location on Middletown Road on August 5th @ 6:00pm, and re-opening at 101 Market Street, Suite E, the next morning on August 6th @ 7:00am.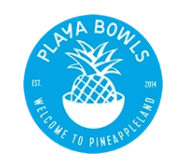 Nanuet, NY (July 31, 2021) – A new acai fruit bowl shop opened its doors in Rockland County. Playa Bowls hosted a grand opening for its new location in Nanuet on Saturday, July 31.  The new shop will be located at 8133 Fashion Drive.
This will be the company's 10th location in New York. There are more than 120 locations in the United States. The Nanuet shop be the only location in Rockland County, but it will be also one of the largest of all of the Playa Bowls locations. It can seat nearly 50 people.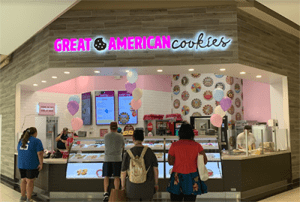 West Nyack, NY (July 2021) – Great American Cookies®, home of the original Cookie Cake, opened its newest location at Palisades Center on Friday, July 23, 2021. The 724-square-foot store is located on Level Three next to Macy's. This is the only Great American Cookies store located in the Hudson Valley and Northern New Jersey area.
Jamie Arkley, Owner of Great American Cookies, said, "We're excited to be bringing Great American Cookies back to Rockland County! The brand has been my family's favorite for so long and it's truly an honor to be able to share our favorite cakes and cookies with our community."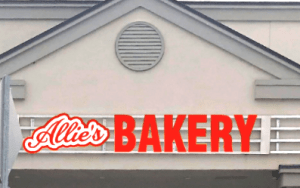 Orangeburg, NY (July 28, 2021) – Congratulations to Celia Moscoso and Head Pastry Chef Rosalio on their Grand Opening of Allie's Bakery at 21 Orangetown Shopping Center, Orangeburg, NY.
Their bakers are always available to discuss custom creations that meet and exceed your expectations. They take enormous satisfaction in bringing to life whatever your imagination desires, in line with their motto, that there's Something Sweet for Everyone! Whether that means designing a cake around your child's favorite cartoon character or designing the perfect wedding memory, their team is at your service.