By David Manners 4th November 2022


24 years ago I went to Taiwan to try and find out why its foundry industry – then only 11 years old – had taken off so well.
The year before my trip, in 1997, TSMC was rated No.190 in the FT 500 list of the world's largest companies – higher than Volkswagen, Toshiba, Guinness and GEC – with a stock market worth of $20 billion. 
That success sparked off a Taiwanese revolution.
Two tears before, in 1996, on a previous visit to Taiwan, the founder and  CEO of UMC, Bob Tsao, had taken me aback by saying that the company –  Taiwan's oldest chip company – was switching from making proprietary products to becoming a pure-play foundry.
Investment money for foundry projects was, it seemed, no object – UMC built a four fab complex for foundry, one under its own name, and three to be run with partners: United Semiconductor Corporation (USC), United Integrated Circuits Corporation (UICC), United Silicon Inc (USIC). 
So great was the demand for Taiwanese foundry that a new foundry company, Worldwide Semiconductor Manufacturing Company (WSMC) was founded in 1997  with over a billion dollars in equity and loans supported by 32 local banks.
 WSMC kicked off by building two billion dollar fabs. WSMC  president Dr Richard Chang told me: "We have already sold all the capacity until June 1999 – in fact I think we've over-committed a little bit." 
Long before the foundry business got started Taiwan had a history of absorbing foreign process technology starting with RCA's CMOS process in  1976..
In the 80s  TI formed its joint venture with Acer  to make DRAMs in Taiwan(TI-Acer), and TSMC kicked off with a Philips CMOS process.
Siemens donated its CMOS process to  a DRAM joint venture with Mosel-Vitelic called Pro-Mos technologies.
Mitsubishi Electric's process technology went into had a DRAM jv with Powerchip Semiconductor.
Nan-Ya Technology (a subsidiary of the island's largest industrial group – Formosa Plastics) manufactured Oki-designed DRAMs using Oki process technology. 
Even the IDMs went for manufacturing jvs: Macronix had a DRAM venture with Matsushita, and Winbond had a DRAM venture with Toshiba. Under both of them the Japanese companies supplied process technology and design while Taiwan supplied manufacturing excellence.
Asked why the Taiwanese are so good at chip manufacturing, Macronix vp Simon Wang replied back in 1998: "The advantage of the Taiwan cost structure is that you can make a big chip and make a profit on it, We get 15 per cent better output than anywhere else because of our culture of having MScs and BScs working 24 hours a day even on the graveyard shift. The workforce is always pushing for output. Our equipment utilisation is much better than anywhere else."
Other have pointed to the flexibility of the Taiwanese workforce. Whereas the semiconductor industry typically had rigidly controlled process formulae and practices for their fabs, Taiwanese fab workers were encouraged to use their intelligence to find better ways –  to innovate new fab methodologies, process tweaks and procedures.




Gosh, who would have thought? I wonder how many standard deviations of IQ does China have compared to their competitors, whoever they are..
Taiwanese have two standard deviations of IQ over their competitors.
Nah bro, is all about the working culture, willing to work in the harsh environment of a pure-play foundry under a ton load of pressure from your superiors to archive goals, to push for leading edge no matter what, "overwork time?" "what is that?" conditions in which most western graduates will just cry like babies, "you don't have life", "the fab is your life". That is the way to keep prices low and yields high, TSMC is basically Foxconn for semiconductors. So there is no way possible to recreate TSMC or Samsung in the West or the rest of the world for that matter, combination of talent and harsh working culture is needed. Any attempt will only end with higher prices and shortages.
I disagree with the IQ remark, Taiwanese are not smarter.
Tend to agree more with Pepe Leon. The thing I observed is that the workforce in general is very tech-oriented/all-talk-native-excel/sound-mathematics-basis. Although the level of Taiwan university degrees is not comparable to Europe degrees, for sure they know their techie part. And there many students available for workforce.
Your email address will not be published. Required fields are marked *

*
*




Ruminations on the electronics industry from David Manners, of Electronics Weekly.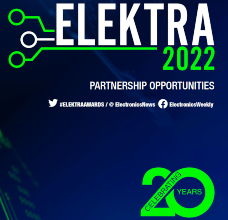 Download the Elektra Awards 2022 media pack and book your sponsorship package to be part of the most prestigious awards event celebrating its 20th anniversary this year!
Get the media pack »
Get our news, blogs and comments straight to your inbox! Sign up for the Electronics Weekly newsletters: Mannerisms, Gadget Master and the Daily and Weekly roundups.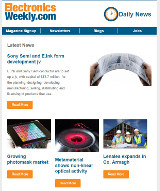 Find out more »
Read our special supplement celebrating 60 years of Electronics Weekly and looking ahead to the future of the industry.
Read the Electronics Weekly @ 60 supplement »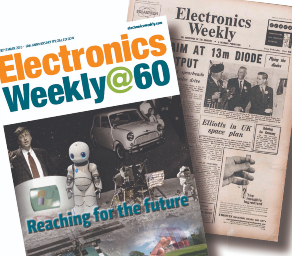 Read the first ever Electronics Weekly online: 7th September 1960. We've scanned the very first edition so you can enjoy it.
Read the very first edition »
Electronics Weekly teams up with RS Grass Roots to highlight the brightest young electronic engineers in the UK today.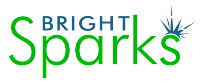 Find out more »
Read our special supplement celebrating 60 years of Electronics Weekly and looking ahead to the future of the industry.
Read the Electronics Weekly @ 60 supplement »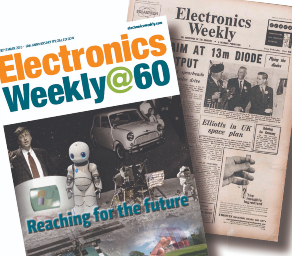 Read the first ever Electronics Weekly online: 7th September 1960. We've scanned the very first edition so you can enjoy it.
Read the very first edition »
View All Events
Tune into this Xilinx interview: Responding to platform-based embedded design
Listen to the interview »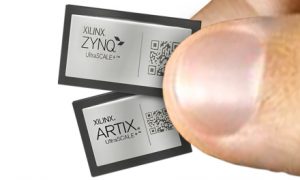 Tune into this podcast to hear from Chetan Khona (Director Industrial, Vision, Healthcare & Sciences at Xilinx) about how Xilinx and the semiconductor industry is responding to customer demands.
Listen to the interview »
By using this website you are consenting to the use of cookies. Electronics Weekly is owned by Metropolis International Group Limited, a member of the Metropolis Group; you can view our privacy and cookies policy here.